"The company shall be a professionally managed Engineering company, continually aiming at manufacturing value added products. The company shall continuously strive to achieve higher Quality and Safety standards. Customer satisfaction and excelling Customer requirements shall be the prime driving forces".
ISO Certification
The Company has obtained ISO 9001:2015 certification and follows Standard systems set to achieve product quality and customer satisfaction.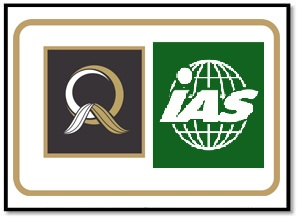 Location
The Fabrication shop is located on the Chennai- Bangalore National highway NH 4, in Sriperumbudur. It is approximately 35 km from Chennai city and 2.5 km from Rajiv Gandhi Memorial, Sriperumbudur
Town. The factory is located just opposite to the NOKIA SEZ, just 100 mts from the highway.
Shop Area
The total plot area measures 20232 sqm. The shop has well laid out fabrication bays measuring 800 sq m each. One of the Two Fabrication bays is covered.One end of the yard has a blasting and painting facility measuring 1200 sqm. The administrative office and Worker rest rooms are located in the Factory premises itself.
Power Availability
The plant is equipped with a 149 HP, 240 V CT power supply. To take care of power interruptions stand-by diesel generators of 62.5 KVA and 125 KVA capacity are available.
Manpower
We have 45 workers on a permanent basis at our shop and have a pool of skilled/unskilled workers parked with our site construction group. We draw them to our shop on need basis.